News
Civil Defense Litigation Law Firm Hammonds Sills Completes Merger with Hayes Harkey Law Firm
01/01/2023 9:04 AM
The combination will expand the firm's collective capabilities to better serve business and government clients in North Louisiana.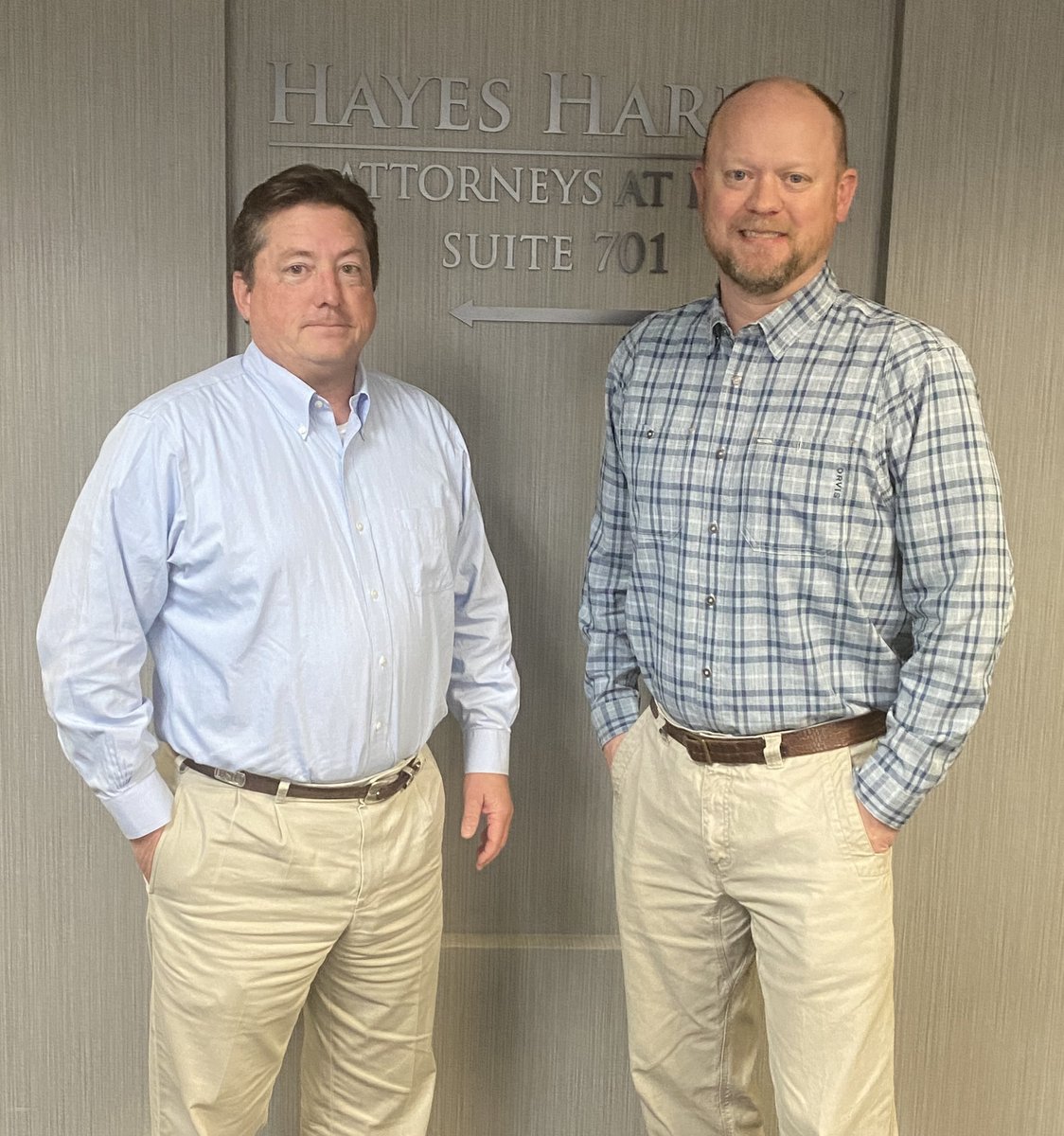 Baton Rouge, LA – January, 1, 2023 – Hammonds, Sills, Adkins, Guice, Noah & Perkins, L.L.P., which is best known for providing legal services to Louisiana public school boards and to numerous insurance companies operating in Louisiana, has merged with the Monroe, LA firm of Hayes Harkey, Smith, & Cascio.
The combined firm will now include nearly 30 attorneys with offices in Baton Rouge, Bossier City, and an increased presence in Monroe. It will operate under the Hammonds Sills name and will be led by managing partner Alejandro "Al" Raeshod Perkins. Monroe based attorneys John Saye and Thomas Hayes IV will become Special Counsel to Hammonds Sills. Lawyers and staff from both offices will soon move into new space at 2811 Kilpatrick Blvd.
"We have a big future ahead and are growing to meet demand. The merger will enable Hammond, Sills to provide a new and broader set of legal services and increases our collective breadth to encompass virtually any legal issue our clients may encounter," Al Perkins added.
"Hayes Harkey's excellent reputation is a reflection of their legal talent, storied history, and a client-first approach. I was most impressed with how complementary our practices are – there are many areas where we are already aligned. The combined firms will continue to place our collective clients, which include citizens from every walk of life and businesses of every size, as our top priority, and deliver effective, aggressive, and ethical counsel," Perkins adds.
"After more than 70 years of practicing law and serving people and businesses in Northeast Louisiana, this is a very exciting event for both firms, our staff, as well as our existing and future clients. We are extremely proud of the quality of our lawyers, the quality of our work product, and the quality of our counsel and service. This new partnership will build on both firms' long-standing principles of client service and personalized legal representation," says Thomas M. Hayes IV.
The firm is best known for providing legal services to more than 50 of the public school districts in Louisiana and to numerous insurance companies and private clients throughout the state.
Litigators at the firm handle both jury and non-jury trials for private and public clients. Legal services rendered by the combined firms include:
• All levels of public school law including labor and employment, construction law, etc.
• Insurance Defense for insurance companies operating in Louisiana
• Private and public employment law and claims
• Litigation and administrative hearings in State and Federal courts
• Transportation/trucking law
• Construction contracts and claims
• Construction litigation
• Worker's compensation matters
• Medical malpractice defense
• Nursing home liability,
• Products liability
• Professional liability
• Collections
• Constitutional law claims
• Mediation services
• Succession, wills and trusts and other general civil business matters