News
HSAG Partner Alejandro Perkins appointed to Board of Supervisors for the University of Louisiana System
07/26/2016 11:45 AM
On July 11, 2016, one of HSAG's partners, Alejandro Perkins, was appointed to serve on the Board of Supervisors for the University of Louisiana System by Governor John Bel Edwards. Mr. Perkins has been a partner of the Firm since January 1, 2013. He has been active in several leadership roles in the Louisiana Bar Association, the National Bar Association, the Louis A. Martinet Society, and is a fellow of the American Bar Association and the Louisiana Bar Foundation. Mr. Perkins will serve as representative of the 6th Congressional District.
On July 26, 2016, Al was officially sworn in to serve on the University of Louisiana System: Board of Supervisors. For the ceremony, there was an opening prayer by Jimmy Long, Sr., before Al took his oath presented by Judge Wilson Fields. After taking his oath, Al addressed the crowd for the first time as a member of the Board of Supervisors.
Mr. Perkins' parents drove in from Dallas to see the ceremony and to celebrate this achievement. After the ceremony, Al, his family, Judge Fields, and the Board President posed for pictures to commemorate the occassion.
The University of Louisiana system Board of Supervisors is responsible for supervising and managing several universities throughout the state of Louisiana including: Grambling State University, Louisiana Tech University, McNeese State University, Nicholls State University, Northwestern State University, Southeastern Louisiana University, University of Louisiana at Lafayette, University of Louisiana at Monroe, and the University of New Orleans.
Please join us in congratulating Mr. Perkins on this distinguished honor.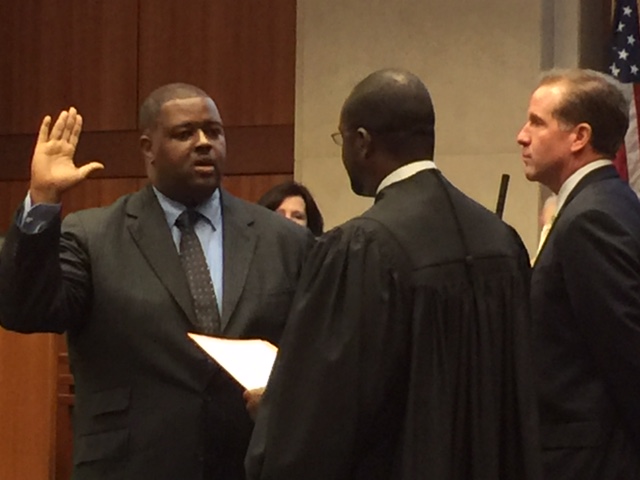 Al Perkins (above) is sworn in by Judge Wilson Fields.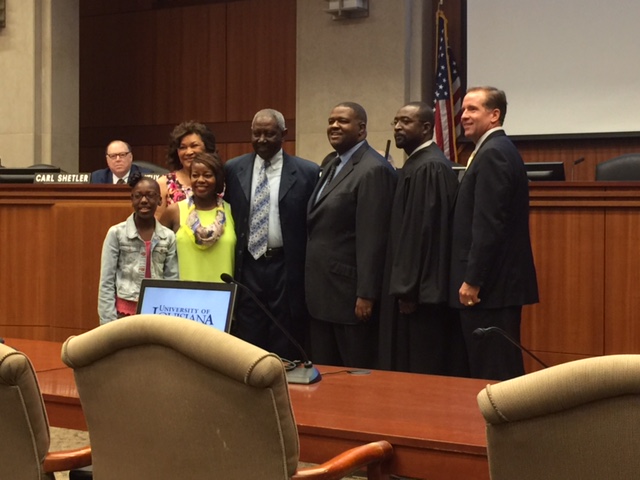 Al Perkins & family pose for a photo (above) with Judge Fields and the Board of Supervisors President.